Featured Image by: yethzart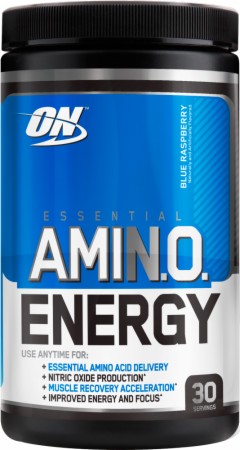 My Review of AMIN.O. Energy-
There are a lot of Intra workouts, Pre-workouts, and Branch Chain Amino Acid's on the market. I have only found two that are tasty enough to drink every day and  still preform as advertised.  ON's AMIN.O. energy is one of those. Its easy to Mix, inexpensive and makes me feel energized. The caffeine and Green Tea extract help burn fat while the micronized BCAA compound helps repair old and grow new muscle.
Of course you can get BCAA's from eating meat, but not enough to have an effect. You want to feel like one of the Children of the Atom? If you aren't supplementing BCAAs in your diet you are  going to fall short of extraordinary. When you combine this in your diet with shakeology there is a noticeable increase in both energy and overall mood.
I recommend you throw out the monster energy drinks, stop wasting money on 5 hour energy shots. Instead knock back a shakeology in the morning then sip on one of these in the after noon. Until Beachbody puts out one I can take,this will be my BCAA of choice.